Our doctors
Vinmec gathers a team of experts, doctors, pharmacists and nurses who are highly trained and receive in depth training in Vietnam and many countries with developed Medicine such as the US, UK, France …
The world's advanced equipment
Not only having a civilized, luxurious and modern medical examination and treatment space, Vinmec also focuses on synchronous investment in the world's modern equipment system, to effectively support diagnosis and treatment.
view details
The modern Hybrid operating room all over the world
The first Hybrid Discovery IGS 730 (GE Healthcare - USA) in Vietnam
Advanced 640-slice CT scanner
• Fast speed, high resolution
• Applying in Coronary angiography, hence, the patient doesn't need to take heart rate lowering agents, and helps reduce radiation dose
Modern 16-slice SPECT / CT system
• Use specific radioactive tracer to evaluate perfusion function of heart muscle, liver, kidney, …
Truebeam accelerated radiotherapy machine NDS120HD V2.7 (USA)
• Equipped with HyperArc technology, which helps increase the accuracy and shorten the surgery by accelerator.
International standard inpatient room
• Standard room
• VIP room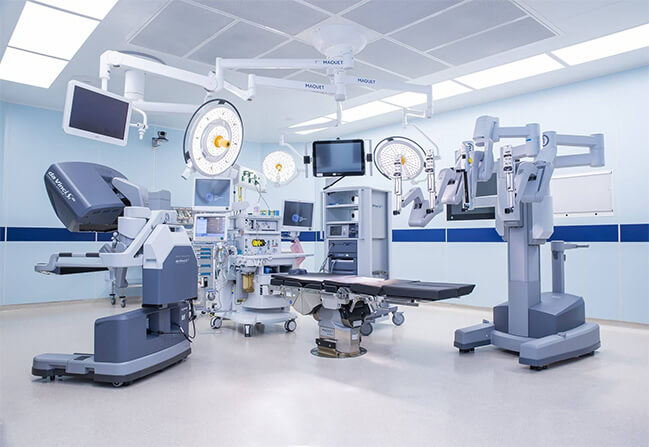 Find out exclusively offered products and services from Vinmec
Khám phá ngay!